Manufacturing & Assembly of Quality Complex Components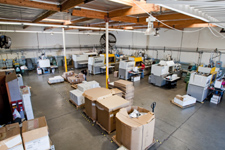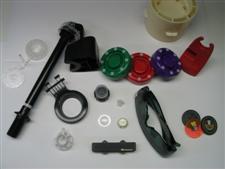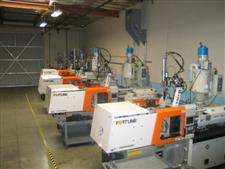 Welcome to the SR Plastics Web Site!
Precision Injection Molding Company
Welcome, SR Plastics of Southern California is a 50 year veteran of the injection molding industry. Our experience in the industry has cultivated excellent client services and a streamlined approach to project execution. In order to provide you with the solutions you need, we have developed our injection molding services to be fully customizable. We utilize a wide variety of engineered plastic and thermoplastic rubber materials for our projects. We offer valuable secondary operations, and are ready to meet and exceed your precision plastic product and assembly needs. We specialize in a unique selection of industries.
Our injection molding specialties include:
Precision optical lenses for the safety industry
Pool and Spa market components
Electronic components for the aerospace sector
Injection molded components for the musical instrument market,
Parts for plumbing and irrigation applications
Most specialized applications requiring precision parts
Customer satisfaction is key for SR Plastics, and we aim to create a solution which matches your resources and goals. We pride ourselves in meeting the specific tolerance requirements, as well as the cost and production guidelines, for each of our customer's applications. Whatever the tolerances for your components are, SR Plastics can design an injection molding process to meet your expectations.
In-House Injection Molding Capabilities
To promote client satisfaction, we conduct most project work in-house. This means your production is highly monitored for quality. We have a full range of in-house capabilities, including engineering and inspection. In addition, much of our equipment can perform the required secondary operations necessary for a completed product or assembly. Our secondary processes include sonic welding, over molding, hot stamping, decorative molding, machining, and assemblies. We house a diverse collection of engineered plastic resources to meet most specialized plastic applications. We maintain the control of your design and build your product, without the need for outsourcing. That control over manufacturing enables us to accurately meet your product specifications for quality and production.
SR Plastics is strategically situated in Southern California, for optimal access to customers up and down the West Coast, the Southwest, as well as nationwide. We manufacture and deliver precision injection molded plastic and thermoplastic elastomers products to customers in a timely manner as a result of our ideal location and efficient processes. In other words, we can develop and injection mold precision plastic components for any client, regardless of their location.
Contact SR Plastics today with all your injection molded precision plastic components and parts needs.